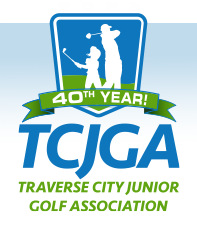 Bay Meadows Family Golf Course's alliance with Traverse City Junior Golf Association strives to promote the development of our local youth.
The perfect program for young juniors ages 8 and under who want to be exposed to the great game of golf. Current players or beginning golfers are welcome. Kids will learn the basics of full swing & short game. As well as golf principles and core TCJGA life skills that golf helps develop.  Equipment is provided if needed.
INCLUDES TCJGA MEMBERSHIP
SUNDAYS
May 21st, 28th
June 4th
MONDAYS
June 19th, 26th
July 10th, 17th, 24th
August 7th, 14th
SUMMER "FUN"DAMENTAL CAMPS
BEGINNER/EXPERIENCED – AGES 8+
Bay Meadows Learning Center TCJGA Camps are designed for FUN! Kids will discover a love for the game through game-based activities while learning swing & short game fundamentals as well as rules & etiquette. Each week will include a Thursday clinic session and 3 holes of play on the Bay Meadows Short Course on Friday. All camps feature a max 8:1 student to coach ratio with equipment provided if needed.
INCLUDES TCJGA MEMBERSHIP
3 camps, $249 per person
6 camps, $449 per person
Camp 1: June 15th & 16th
Camp 2: June 22nd & 23rd
Camp 3: June 29th & 30th
Camp 4: July 6th & 7th
Camp 5: July 13th & 14th
Camp 6: July 20th & 21st
Camp 7: July 27th & 28th
Camp 8: August 3rd & 4th
Camp 9: August 10th & 11th
Camp 10: August 17th & 18th
Camp 11: August 24th & 25th
Camp 12: Aug 31st & Sep 1st
HOW TO PURCHASE AND USE SERIES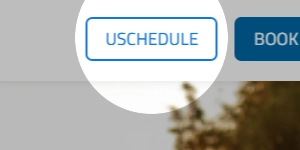 STEP 1
Navigate to USCHEDULE by clicking any of the "Register" buttons, or by clicking the "USCHEDULE" button at the top right of our website. Log into your USCHEDULE account.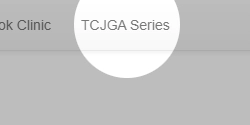 STEP 2
Click the "Series" button at the top of the page. If you are on mobile, this button maybe hidden under the hamburger menu at the top right. Purchase the series that corresponds to the desired Camp, Clinic, or Lesson. This will add "Tokens" to your account of the chosen Camp, Clinic, or Lesson type.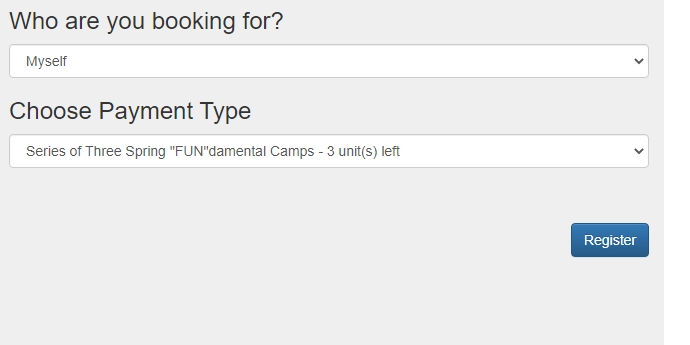 STEP 3
Navigate to the desired Camp, Clinic, or Lesson you want to purchase multiple of, and choose one of your desired dates. Click "Details and Registration". Under "Choose Payment Type", click on the drop-down and select the series. This will also display your remaining tokens of that type. Click "Register".
DONE!
You have now successfully booked that event. Repeat step 3 for the remaining dates you wish to book.