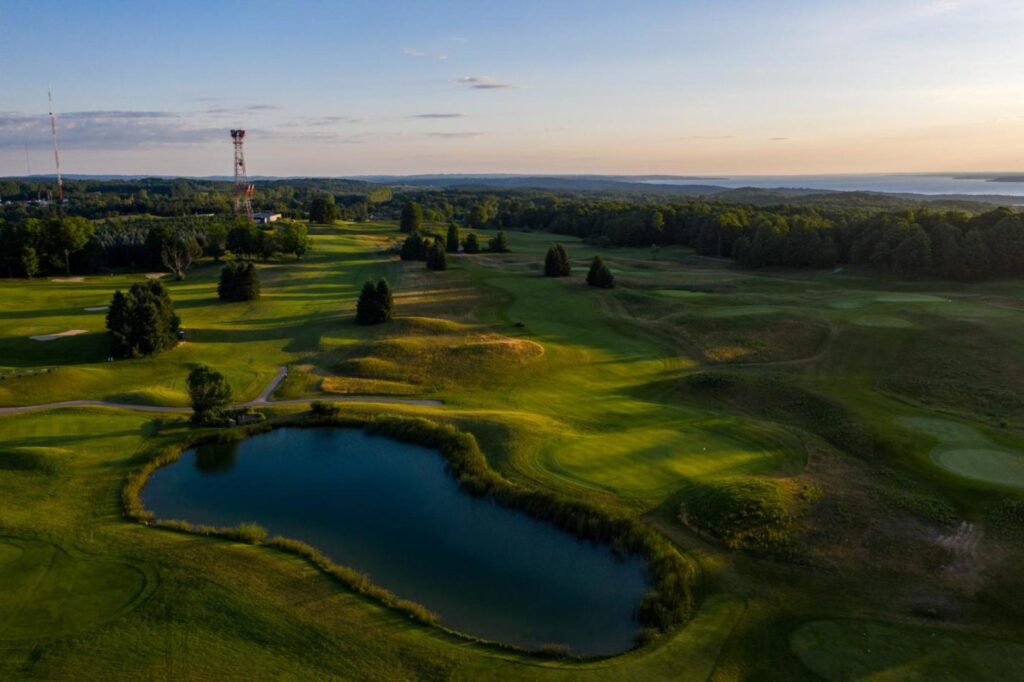 COURSE RATING
Blue – 32.1/110
White – 30.8/101
Red – 30.0/95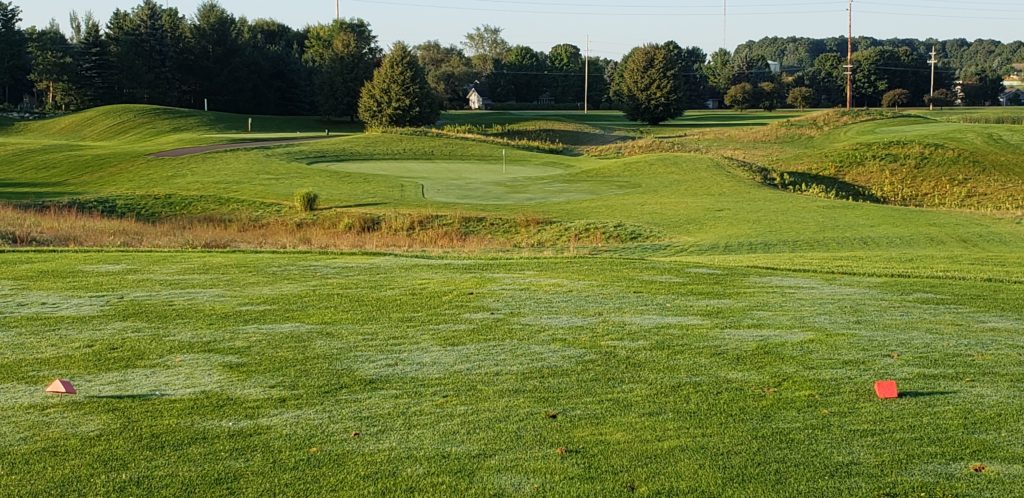 YARDAGES
Blue – 99-192yds
White – 90-148yds
Red – 69-132yds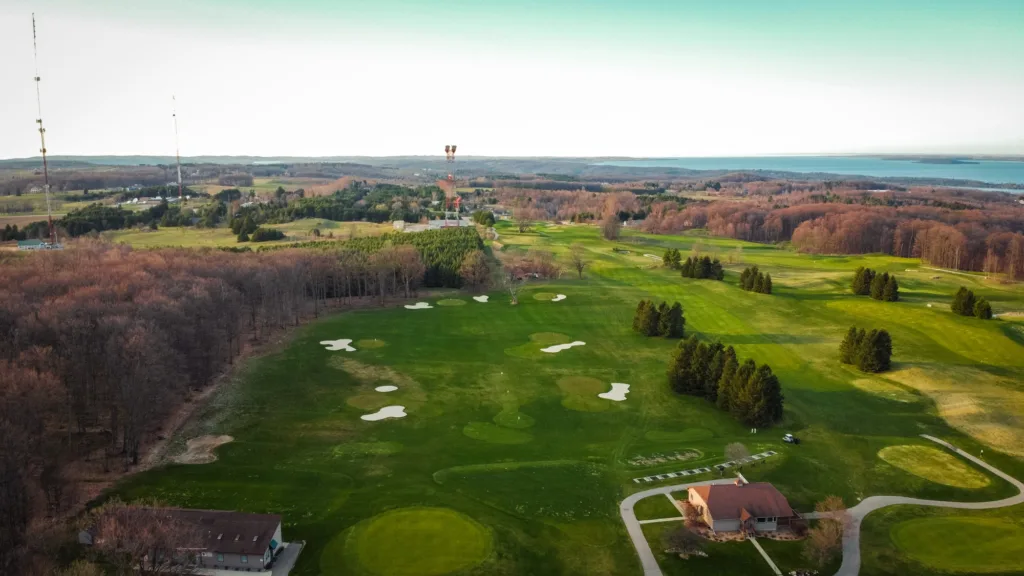 Open from dawn till dusk, our driving range features endless grass tees, 12 artificial mats, and a practice bunker. Targets range anywhere from 25 yards, to 290, with mowed grass beyond 300.
Founded in 1995, Bay Meadows Family Golf Course is family-owned and operated and has established itself as Traverse City's premier 'family-friendly' golf experience.
We are located just five minutes west of downtown Traverse City and offer a 9-hole regulation course, a 9-hole par three course, three practice greens, practice sand traps and an expansive driving range with ample grass tees. Bay Meadows is also the home of the Bay Meadows Learning Center, the number one practice facility in the area that offers award-winning PGA Instructors using state-of-the-art cameras, teaching aids, Trackman 4 launch monitors, and K-Motion body sensors to improve your game. We recently just finished condtruction on an indoor chipping and putting area, also utilizing TrackMan 4. Together with video analysis and guide lasers, this new area will revolutionize the way you read and hit your putts.
The mission of Bay Meadows Family Golf Course is to provide golfers of all ages and abilities, particularly families, an enjoyable environment in which to learn, improve and further enjoy the game of golf.
We are proud to promote and partner with:
Traverse City Junior Golf Association
Traverse City St. Francis Girls Golf
Traverse City Central Boys Golf
Traverse City Central Girls Golf
Traverse City West Boys Golf
Traverse City West Girls Golf