CAMERON RUGE, ASSOCIATE PGA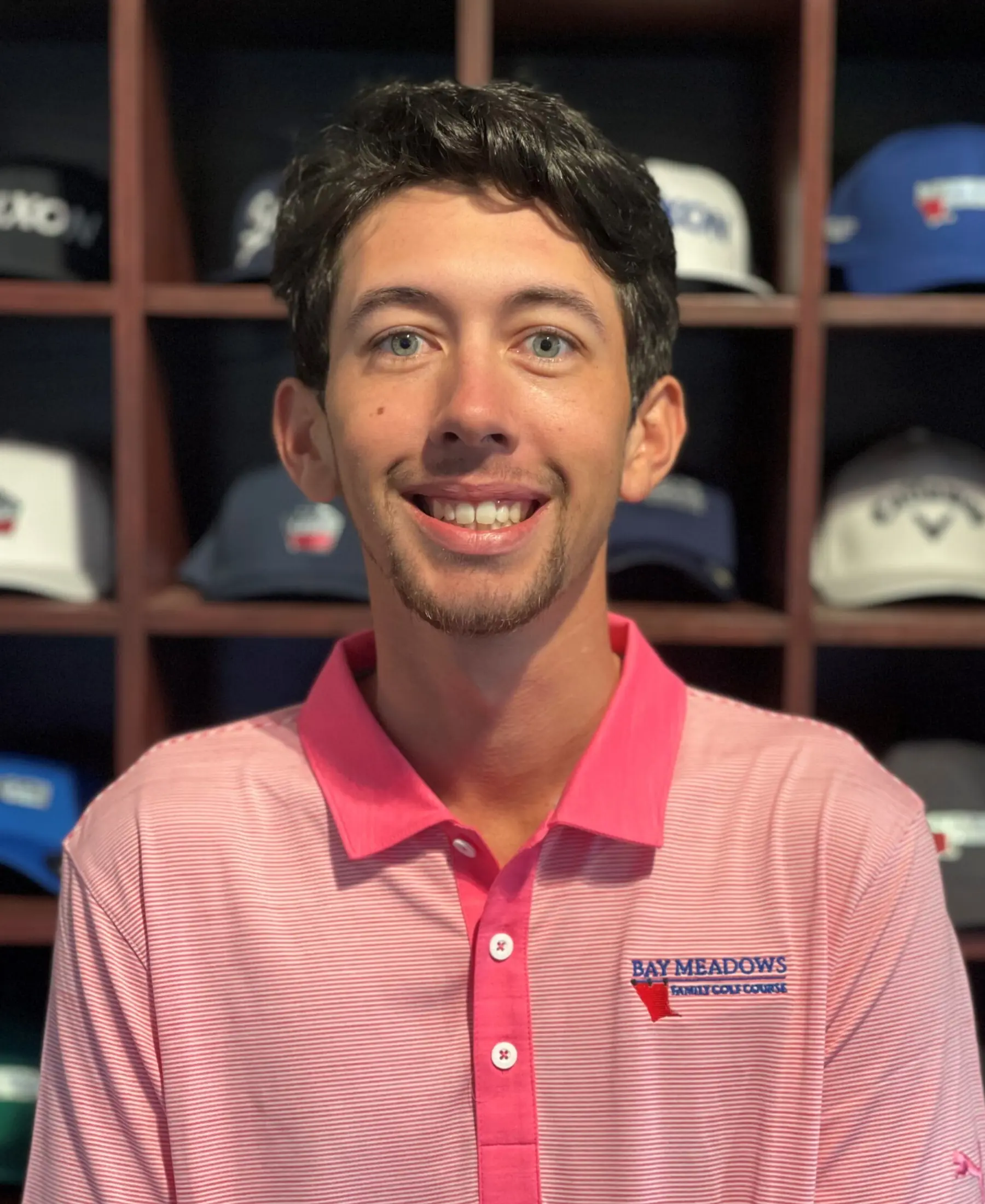 Cameron joined our staff in May of 2021 and immediately worked under our National Award-Winning Instructor, Scott Wilson.  That tutelage continued through November and then again this spring, when Scott became so impressed with Cameron, that we gave him full instructor status here at the Bay Meadows Learning Center.
Cameron is an outstanding player in his own right, playing 4 years of Collegiate golf for Trine University in Indiana.  But his success as an instructor has been remarkable.
With the recent addition of award-winning instructor Ed Laprade, Cameron will be teaming up with Ed to create outstanding golf schools and clinics for women and men. Plans for late 2022 and spring 2023 are in the works and will be announced very soon.
With the winter hours of our Learning Center being expanded, you can count on wonderful opportunities from the duo of Cameron and Ed all winter long.
Cameron is available for group and private lessons 7-days a week at Bay Meadows and he also provides a well-received Get Ready Golf Program for women in the evenings.